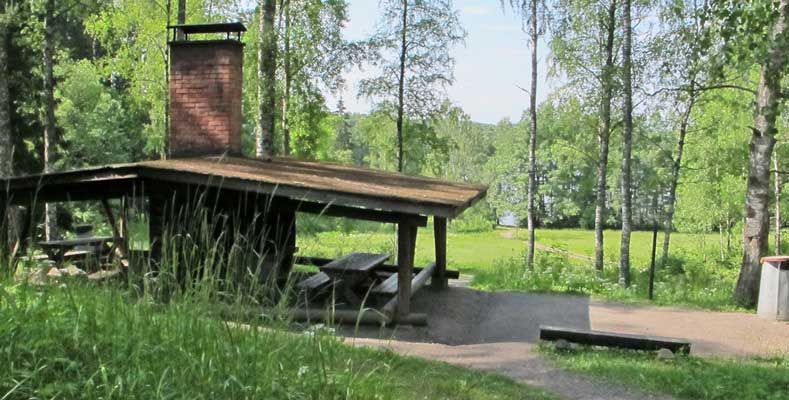 Toinen makkaranpaisto Paratiisissa keskiviikkona 3.9.2014 klo 17:30
Found 7 times (last time was 09/09/2014 (d/m/y) )
Address : Paratiisintie 166, Vihti, Finland Google maps
Tervetuloa toiseen makkaranpaistoon motokätköilyaiheiseen tapahtumaan.

Makkaraa ja sinappia on tulossa Jackin ja järjestäjän puolesta, mutta ota omat limpparit mukaan.
Grillipaikka on parkkiksen vieressä, joten sen kummemmin ei tarvitse kävellä. Soratietä pitää ajella reilun kilsan verran. Jackin mukaan tie oli ihan just lanattu. Eli ihan ok kuntoinen mut pikkasen pehmeä pinta ja muutama isohko kivi noussu pintaan. Lopussa muutama sata metriä pikkaisen sateen syövyttämää mut ihan ajettavaa. Keskiviikkoon mennessä tie varmaan jo kovempi. Eli kyllä sinne pääsee. Ajakaa silti varovaisesti

Jotta osataan varata evästä sopiva määrä, niin laittakaa lokimerkintänä kommentti, jos olet tulossa. Mitään sitovaa ilmoittautumista ei tarvita ja saa toki tulla, vaikkei olisi ilmoittanutkaan.

Ennen kuin lähdet liikkeelle, tarkista täältä varmuuden vuoksi, ettei ole tullut muutoksia. Jos sää osoittautuu liian sateiseksi niin siirretään toiseen ajankohtaan. Järjestäjä pyrkii olemaan paikalla noin viiden aikoihin. Osallistua voi ilman muuta vaikka tulisitkin hieman myöhemmin.
Condition for logging the find
Jotta voit merkitä kätkön löydetyksi, niin riittää pelkkä osallistuminen makkaranpaistoon.
Published :
28/08/2014

(d/m/y)

15:02
Please note that it is possible that the information on this page is not accurate or not up to date. Rules or regulations that are not mentioned here may apply when visiting the place or the conditions on the location may have changed.