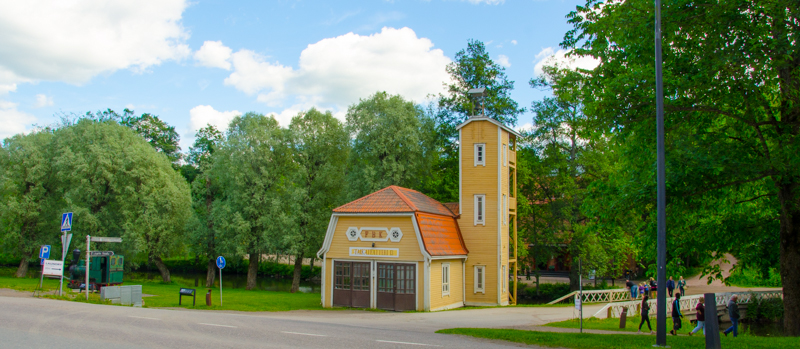 Fiskarsintie
Found 47 times (last time was 07/07/2018 (d/m/y) )
Tämä reitti johdattaa kulkijan vanhalle Fiskarsin rautaruukin alueelle joka on ehdottomasti näkemisen arvoinen kohde.
Reitti on hyvin vaihtelevaa Länsi-Uusimaalaista maisemaa sisältäen kivasti myös korkeuseroja, nopeusrajoituksen vaihdellessa 50-80 km/h välillä. Vaikka ajoittain nopeusrajoitus on enimmillään tuo 80 km/h niin tuohon nopeuteen täällä ei välttämättä ole tarvetta sillä nautintoa on luvassa hieman hiljaisemmassakin nopeudessa. Reitillä on pituutta n. 12 km ja Fiskarsin Ruukin päässä osoite on Fiskarsintie 40, Raasepori.
Reitillä on myös Antskogin ruukki joka on myös pysähtymisen arvoinen kohde, historian nälkäisille matkalaisille.

Huomioitavaa että näillä alueilla liikkuu hyvin runsaasti peuroja, joidenka vuoksi erityiseen tarkkaavaisuuteen on syytä virittäytyä.
Condition for logging the find
Riittää kun ajaa tämän reitin, kulkusuunnalla ei ole merkitystä.
Published :
21/06/2014

(d/m/y)

06:18
Please note that it is possible that the information on this page is not accurate or not up to date. Rules or regulations that are not mentioned here may apply when visiting the place or the conditions on the location may have changed.